Text analysis and artificial intelligence, AI
Categorise open-ended feedback
Analyse responses in a variety of ways
React to feedback in a timely manner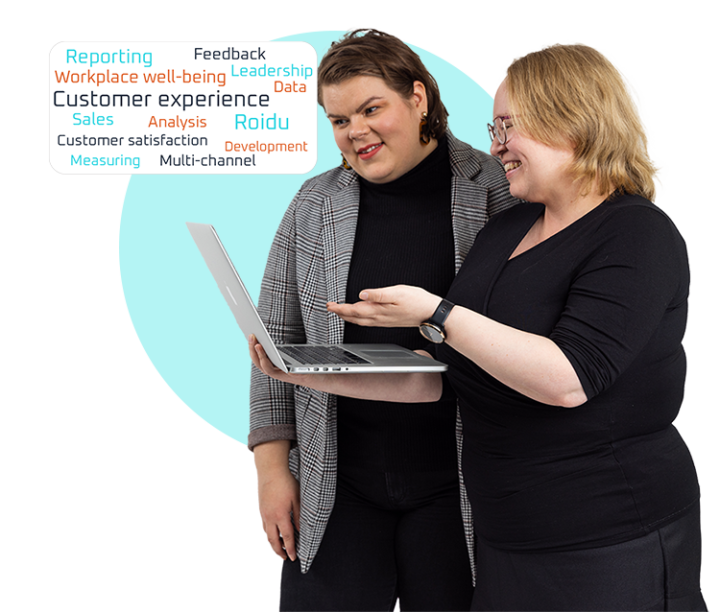 AI to understand open-ended feedback
Do you know what your customer feedback mostly concerns?
A keyword list is automatically created based on the text feedback. A keyword cloud is used to illustrate the topics or words that come up most frequently in the feedback.
Do you know the attitude reflected by the open feedback you receive?
An AI algorithm automatically classifies free text feedback as positive, negative or neutral.
With these tools, you can measure customer satisfaction reliably and comprehensively
Contact us
How can we help you? Leave us your contact details and we'll get back to you as soon as possible.
You may also be interested in these: