Roidu's sales team gains new expertise – introducing the two Juhas!
Juha Yli-Salomäki, who started at Roidu as Chief Commercial Officer at the end of January, is familiar with the municipal sector, commercial sector and customer experience measurement. He took the first steps of his sales career with home electronics and ended up spending eight years in the field. At the same time, he studied public law and, after graduation, switched to the other side of the table to handle municipal procurements. The pull to the commercial sector was strong, however, and after his stint as a substitute in the municipal sector, he accumulated further experience in the fields of customer experience and solution sales for civil engineering.
"Over the course of my work career so far, the customer experience and its development have become very enjoyable and important to me, and Roidu had an interesting position to offer," Yli-Salomäki says, providing some background for his latest career move.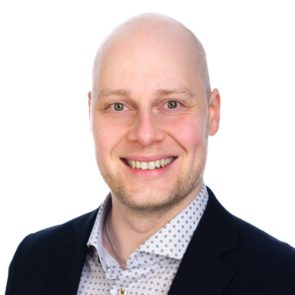 New operating models for utilising customer experience data
Thanks to his extensive and diverse experience, Yli-Salomäki provides the team with a strong understanding of the customers' fields in addition to a versatile toolset for developing Roidu's operations.
"My goal is to improve basic day-to-day activities and develop ways in which our customers can use data even better than before. The best thing about my job is that I get to spar with the team and customer and have amazing conversations. When I can see from the customer that our discussion was time well spent, I get a good feeling.
Development suggestions and a positive attitude
Roidu's new Account Manager Juha Eisto entered the world of customer experience from a position in the sales department of a software company. Eisto, who studied business, has provided Roidu with a generous helping of development ideas and a laid-back approach.
"Working at a listed software company taught me a lot, and I've been able to leverage my experience at Roidu in terms of the systematic use of CRM, for example. I think I'll be able to use my expertise in the fields of construction and building automation, since I used to work with related software," Eisto describes.
Solutions through relaxed conversation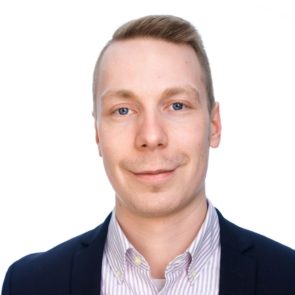 Eisto found his way to Roidu through a phone call from a headhunter. As a skilled prospector, Eisto went through the company's product range and business operations, which left him impressed.
"My business studies introduced me to the customer experience, and now I'm very much looking forward to using my theoretical expertise, boosting my competence and helping our customers measure and develop their customer experience. Roidu has a good and forward-looking approach, which motivates me."
Eisto is also energised by customer meetings where the participants find a common language and talk about things in a relaxed manner. During the coronavirus crisis, remote arrangements have served customer meetings well, but Eisto longs for face-to-face contact.
"I hate tired old phrases, but the saying 'We have two ears and one mouth so that we can listen twice as much as we speak' is very descriptive of me. When I listen more than I talk, I can pinpoint people's challenges and help resolve them," Eisto says in summary.
Tips from the Roidu sales team for developing the customer experience across multiple channels
1. Identify all target groups and touchpoints. Instead of diving head first into measurement schemes, sit down for a moment and think about who you meet over the course of a regular day and whose experience you want to develop. A typical mistake is to take a limited perspective into the customer experience and focus measurements on brick and mortar shops only. This leaves excludes b2b customers and users of digital channels from the scope of the metrics.
2. Do not forget the staff. For many companies, annual staff satisfaction surveys are common, but they are cumbersome in terms of supporting work well-being. Moreover, the information can become obsolete surprisingly quickly. Measuring staff satisfaction on a weekly, monthly or quarterly basis makes it possible to address emerging challenges swiftly.
 3. Enrich data from one source with data from another source. By measuring customer satisfaction across multiple channels, you can consolidate the accumulated data to produce new kinds of facts to support decision-making. In addition to this, the employee and customer experiences are closely connected, which is why it is prudent to examine the correlation between them.
4. Be transparent. Never measure anything for the sake of measurement. In addition to leveraging the results to support decision-making, it is a good idea to use them in internal and external communications. For example, reviewing results related to well-being with the staff helps to build a positive employer image.