Juha Yli-Salomäki joins Roidu sales team
The main goals of Roidu for the year 2021 are expanding the client base, continuing to become more international and growing profitably. To further enhance these goals we are excited to announce that Juha Yli-Salomäki will be joining the Roidu sales team in January 2021. Juha's prior experience in selling customer experience solutions at HappyOrNot lays an excellent foundation for his role as the Chief Commercial Officer for Roidu.
"Roidu offers a wide range of services providing clients with solutions for various different purposes. We provide tailor-made solutions not forgetting an effortless and agile user experience. I'm looking forward to helping our clients of different industries profit from multi-channel collected data of customer experience in their day-to-day management. I also believe the continuous measuring of employee experience is becoming increasingly popular. I will be working in an interesting field and having an accountable role. I'm very much looking forward to it!" says Juha Yli-Salomäki.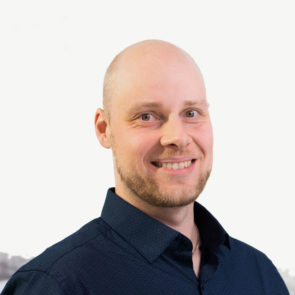 "We have been efficient in seizing opportunities last year and have developed new solutions for our clients, the most important ones being the Touchless Feedback device as well as the many new features on the MyRoidu reporting tool. I'm extremely happy to have Juha join our sales team. His background and previous experience fit our strategy extremely well. The year 2021 is looking excellent for Roidu!" says the CEO Juha Autio.
Roidu is an expert of customer and employee experience measuring. The data our solutions provide can be used to understand and develop customer and employee satisfaction comprehensively.

We offer surveys, reporting and feedback devices as an easy turnkey service. We also help in survey planning and in utilizing the data in business development.